Studies of energy making a cheap, efficient and environmentally friendly being developed. As did Milan Karki (18). Teenagers who lived in a village in Nepal. He discovered a new type of solar panels made from human hair. And he believes his invention is a solution for world energy compliance.





Spoken Milan, hair is very easy to use a conductor in a solar panel and can update the issuance of energy. "At first I wanted to provide electricity at my residence, and in the village where I live. Now I think for the whole world, "said Milan, who went to school in the capital Kathmandu.




Explained Milan, hair replaces silicon, which is almost the same components used in solar panels. That means the panel can be made with low cost for those who have electricity connections. In Nepal, many rural areas have no electricity. Although in some places electricity is illuminated, but its use is limited only 16 hours per day. Well, initially Milan and four friends to make solar panels as an experiment. They believe this discovery can be applied and further developed.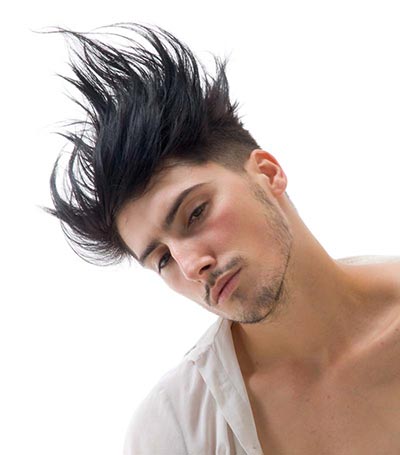 "I tried to produce it commercially and distributed in the area where I live. Currently being carried out experiments in order to know all the possibilities, "said Milan. Solar panels generate energy for the 9 V (18 W), and to make it would cost approximately USD 379,500. But if the missal produced, according to Milan, the selling price could reach half or even a quarter of the initial capital needed to make.




Melanin, the pigment that gives color to the hair, is very sensitive to light. He also serves as a conductor. Moreover, the hair is much cheaper than silicon, so the cost can be minimized to make it. Solar panels can also charge the phone for both providers of electricity throughout the night. Milan was interested in the field of electronics when he was a child. At that time he lived Khotang, a remote area in Nepal is not touched by electricity at all. When he discovered that the solar panels, many villagers who doubted his success.




"They're more confident than the miracle of knowledge. But they now believe, "said Milan. Fortunately, the family continued to support the belief that he had. Understandably course, Milan's family background comes from the educated. While the other villagers did not get a decent education, even forced to work from the children.




Milan claimed inventions inspired by the book he was reading Stephen Hawking. In the book explains how to create static energy from the hair. And he was tempted to try it. "This is an easy solution to the energy crisis we experienced today. The important thing now thinking about the future while still keeping the earth green by using natural materials, "he said.
source eksplorasi-dunia